February Changemaker Series | Black History Month
We are excited to launch our CHANGEMAKERS series that spotlights the innovative + inspiring non-profits, businesses, creators and thinkers who are pioneering thought leadership and POSITIVE CHANGE DAILY.
What is a changemaker? A changemaker is an innovator who takes creative action to solve a problem and has the motivation and courage to see and do things differently. Changemakers are focused on making positive, transformative differences with a genuine goal of making the world a better place. They inspire others to evolve their thought processes by sparking conversations that are necessary for unity, healing and advocacy. It is now more important than ever to amplify our voices and be open to evolving our mindsets and behaviors for the greater good of our communities.
"Find the courage to have hard conversations and also find the courage to listen to hard conversations." -Minaa B.
For those of us ready to find a path to advocacy and change-making, we support you. Advocacy begins with being mindful of investing time to seeking out new connections, listening to experiences without judgement, and understanding the challenges of others with empathy. Only by bringing your most authentic self to your discovery work will you be able to take the actions necessary to becoming an advocate.
Lasting change does not happen alone, it requires teams of people, strong institutions, and support from every part of society. Below are some resources from our own advocacy work at ALEX AND ANI to help get you started. There are many, many more notable organizations, creators and businesses in addition to what we spotlight below. Remember, we all have the potential to be changemaker's.
"It isn't where you come from; it's where you're going that counts." -Ella Fitzgerald

Each February, the United States observes Black History Month. This month is dedicated to honoring the history, struggles, and triumphs of Black people in America and around the world.
Today and everyday, consider supporting to these noteworthy, highly-rated organizations that are working diligently to promote black health, education, rights and community development in the United States. There are of course many, many more organizations and causes outside of the below and as we continue our own advocate work here at ALEX AND ANI, we will continuously update this list.
CHANGEMAKERS TO LEARN FROM

February may be Black History Month, but the celebration to honor, listen and support Black individuals who are transforming the world should be supported year round. Discover a selection of a few noteworthy changemakers we would like to spotlight, and of course there are many, many more.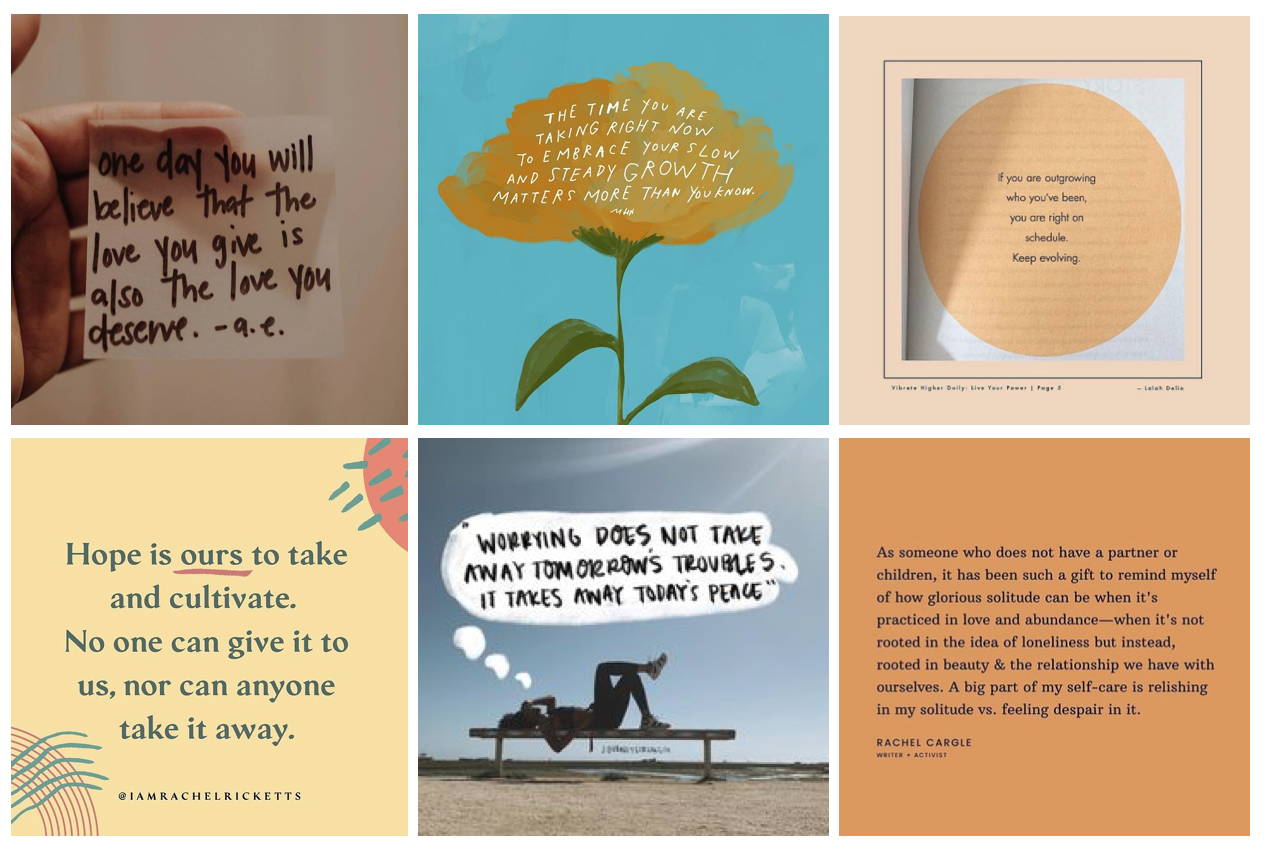 [left to right, top to bottom] Alex Elle, Morgan Harper Nichols, Lalah Delia, Rachel Ricketts, Rachael Adams, Rachel Cargle
1. Alex Elle (@alex_elle): Host of @theheygirlpodcast, Author of @aftertherainbook
2. Morgan Harper Nichols (@morganharpernichols): Artist, Poet and Musician
3. Lalah Delia (@lalahdelia): Author of Vibrate Higher Daily: Live Your Power, Spiritual Writer, Wellness Educator
4. Rachel Ricketts (@iamrachelricketts): Spiritual Activist, Racial Justice Educator, Healer, Speaker, and Author
5. Rachael Adams (@rachaeladams): Olympic Medalist, Motivational Speaker, Founder @journeystrength
6. Rachel Cargle (@rachel.cargle): Academic, Writer, Lecturer, Founder of The Loveland Foundation and The Great Unlearn
7. Brittany Packnett Cunningham (@mspackyetti) Writer, Activist, Educator, Podcaster and Co-founder of Campaign Zero
8. Lauren Ash (@hellolaurenash): Yoga and meditation instructor, Founder of Black Girl In Om
9. Blair Imani (@blairimani): Writer and Educator
10. Layla F. Saad (@laylafsaad): Author, Speaker, Teacher and Podcast Host of @goodancestorpodcast
11. Luvvie Ajayi Jones (@luvvie): Author, Speaker, Podcast Host
12. Austin Channing (@austinchanning): Writer, Speaker, Producer, Author of I'm Still Here
13. Minaa B. (@minaa_b): Therapist, Wellness Coach
14. Lindsay Peoples Wagner (@lpeopleswagner): Editor-In-Chief of The Cut
15. Yasmine Cheyenne (@yasminecheyenne): Self-healing Expert, Teacher, Speaker, Advocate for Mental Health, Host of @thesugarjarpodcast

16. Maryam Ajayi (@maryamajayi) Energy Healer, Entrepreneur, Writer, Activist, Speaker, CEO & Founder @diveinwell
Supporting the Black creative community is vital right now and always. Art is a powerful tool that inspires, heals and unites. Supporting Black artists by purchasing their work as well as following their social media is a small, tangible way to show your commitment to support the community.  
Below we spotlight a selection of Black creators who are bringing light to the social injustices of our times through their powerful creative works of art. This is a small selection of a much larger community that is creating powerful works that spark change.

BLACK-OWNED BRANDS TO SUPPORT
Shopping and supporting Black-owned business not only helps to strengthen Black economies, it also helps foster more jobs in local communities, and contributes to reducing the racial wealth gap. Below is a selection of black-owned brands we suggest you follow on social media and consider shopping from.